**UPDATE March 30th***: On the FULL ALBUMS I have added links to each album to where they link to every song, so you can download every song one by one if you have trouble trying to download the full zip file. Just click on the link and then download the songs. I hope I have helped some people. I know some requested this. Thanks :3

**PLEASE COMMENT

**I will START posting FULL albums and half singles (only the featured 2 or 3 songs and NOT the instrumentals)**

**Please support the artist by buying the full album or single

**IMPORTANT - Please READ Below!**
**The files are ALL in ZIP and RAR format.
Please download WINRAR for free, it extracts all of the files out of the zip or rar archive. Once you download the program, right click on your ayumi.zip or ayumi.rar and click "extract all" or just double click it and it will open in winrar or winzip and click on the top of the menu bar, "Extract" and it will ask where you want the files to be placed at, like for example, your desktop.
++Download WINRAR++

If the files seem to not download or work, it is because you have to refresh the download page, which is the mirrored site. (not my journal). Sometimes it takes 3 times to refresh and then download. You might also have to click the link, go back and then click the link again. If the files seem to take forever to download, it is most likely your internet connection speed... Thanks



_____***___________***__________



March has to be one of the most busiest months for jpop releases because there
are A LOT that has been releasing this month, so check out some of our downloads,
I think you will enjoy what we have in-store for you.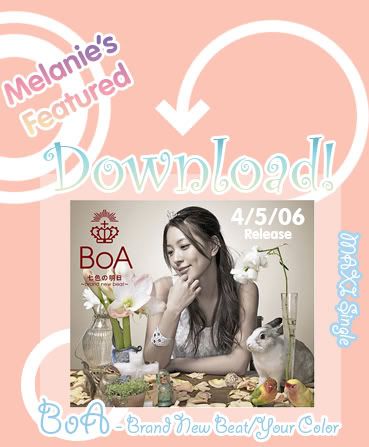 ++ DOWNLOAD ++ BoA's newest single, ~Brand New Beat~/Your Color







SweetS
*Bitter Sweets*
>>SINGLE<<
Japanese, Pop
March/23/06
TRACK LISTING
OFFICIAL WEBSITE

COMMENT
- SweetS Bitter Sweets single is going to be their last single released in 2006.

DOWNLOAD > Choose your mirror (do not right click and "save as" on link)
- Mirror
- Mirror 2






Yuna Ito
*Faith/Pure Eyes*
>>SINGLE<<
Japanese, Pop
March/1/06
TRACK LISTING
OFFICIAL WEBSITE

COMMENT
- In Japan she had her "big break" and was selected to perform the part of the vocalist "Reira" in the movie NANA (based on the manga published by Shueisha). Her role in the film would catapult her into the spotlight and drive her debut single "Endless Story" to the number two position on the Oricon Chart and lead to it netting sales in excess of 360,000 copies and as the twentieth highest selling single of the Oricon 2005 year (note that this single is still in the top 30).

DOWNLOAD > Choose your mirror (do not right click and "save as" on link)
- Mirror
- Mirror 2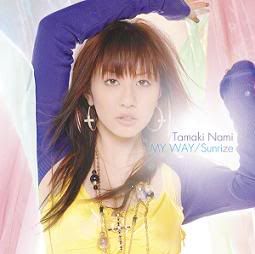 Nami Tamaki
*MY WAY/Sunrize*
>>SINGLE<<
Japanese, Pop
March/24/06
TRACK LISTING
OFFICIAL WEBSITE

COMMENT
- Nami Tamaki's career took off when she was selected out of 5,000 to perform the opening theme song for the Gundam Seed anime series. Her single "Reason" is the ending theme for the new anime Gundam Seed Destiny.

DOWNLOAD > Choose your mirror (do not right click and "save as" on link)
- Mirror
- Mirror 2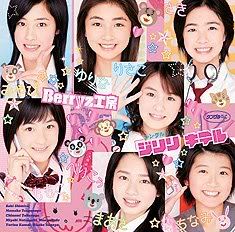 Berryz Koubou
*Jiriri Kiteru*
>>SINGLE<<
Japanese, Pop
March/29/06
TRACK LISTING
OFFICIAL WEBSITE

COMMENT
- Berryz Koubou is a J-pop group that is inside Hello! Project. The original eight members are originally from Hello! Project Kids and often are back-up dancers for W (Double You)'s music videos. Prior to the band's formation, some members worked with members of Morning Musume in such side projects as Aa! and ZYX, and in the MiniMoni movie Okashina Daibouken.

DOWNLOAD > Choose your mirror (do not right click and "save as" on link)
- Mirror
- Mirror 2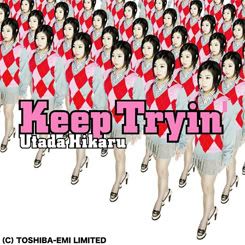 Utada Hikaru
*Keep Tryin'*
>>SINGLE<<
Japanese, Pop
February/22/06
TRACK LISTING
OFFICIAL WEBSITE

COMMENT
- Awesome single. I think that this has to be one of Utada's best singles that I have ever bought!

DOWNLOAD > Choose your mirror (do not right click and "save as" on link)
- Mirror
- Mirror 2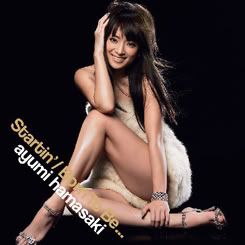 Ayumi Hamasaki
*Startin'/Born to Be*
>>SINGLE<<
Japanese, Pop
March/8/06
TRACK LISTING
OFFICIAL WEBSITE

COMMENT
- Hamasaki's thirty-ninth single "Startin' / Born To Be..." was released on March 8. "Startin'" is used as the opening theme of the Shin Onimusha: Dawn of Dreams video game ("rainy day", featured on her (miss)understood album, is the ending theme of the same game), and "Born To Be..." is the theme song for Japanese television station NTV's coverage of the 2006 Winter Olympics. The third track on the single is an acoustic version of the TRF song "teens", which Hamasaki recorded for a compilation disc of their latest release.

DOWNLOAD > Choose your mirror (do not right click and "save as" on link)
- Mirror
- Mirror 2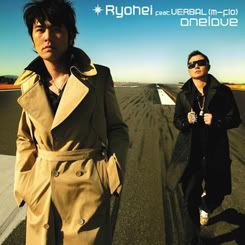 Ryohei feat. VERBAL
*One Love*
>>SINGLE<<
Japanese, R&B
March/8/06
TRACK LISTING
OFFICIAL WEBSITE

DOWNLOAD > Choose your mirror (do not right click and "save as" on link)
- Mirror
- Mirror 2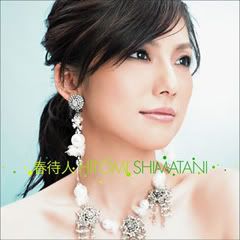 Hitomi Shimatani
*Haru Machibito/Cemellia*
>>SINGLE<<
Japanese, Pop
March/15/06
TRACK LISTING
OFFICIAL WEBSITE

COMMENT
- Hitomi started her career being an Enka singer with the release of her debut single "Osaka no Onna" in 1999, but later decided to get into the Dance/Pop style for her music. Hitomi's music has also appeared in video games and also anime series.

DOWNLOAD > Choose your mirror (do not right click and "save as" on link)
- Mirror
- Mirror 2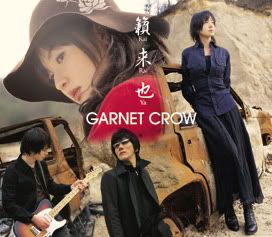 Garnet Crow
*Rairaiya*
>>SINGLE<<
Japanese, Pop
March/01/06
TRACK LISTING
OFFICIAL WEBSITE

COMMENT
- Garnet Crow is a four-piece band, consisting of a vocalist, two keyboardists and a guitarist. This brings a very unique sound to the band as the instrumental line-up is not what you'd find in most other bands out there.

DOWNLOAD > Choose your mirror (do not right click and "save as" on link)
- Mirror
- Mirror 2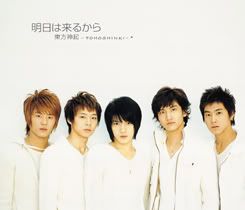 Dong Bang Shin Ki
*Ashita wa Kuru Kara*
>>SINGLE<<
Japanese, Pop
March/8/06
TRACK LISTING
OFFICIAL WEBSITE

COMMENT
- The meaning of "Dong Bang Shin Gi" is "Gods Rising from the East". This five-member dance team is made up of high school students who auditioned for stardom. Each member has proved his talent in singing as well as dancing. Thus, the boy band was formed.

DOWNLOAD > Choose your mirror (do not right click and "save as" on link)
- Mirror
- Mirror 2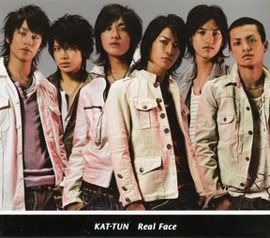 KAT-TUN
*Real Face*
>>SINGLE<<
Japanese, Pop
March/22/06
TRACK LISTING
OFFICIAL WEBSITE

COMMENT
- Every month, KAT-TUN is featured in various Japanese idol magazines (usually targeted for girls), such as Wink Up, Potato, Duet, Popolo, Myojo and Non-No. Recently, individual members and the whole group have also started to appear in male fashion and television-related magazines as well. KAT-TUN is a fairly new japanese pop band that has been soaring high over Japan.

DOWNLOAD > Choose your mirror (do not right click and "save as" on link)
- Mirror
- Mirror 2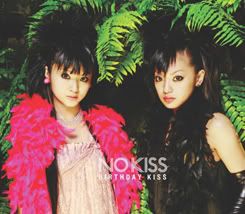 NO KISS
*Birthday Kiss*
>>SINGLE<<
Japanese, Rock
March/23/06
TRACK LISTING
OFFICIAL WEBSITE

DOWNLOAD > Choose your mirror (do not right click and "save as" on link)
- Mirror
- Mirror 2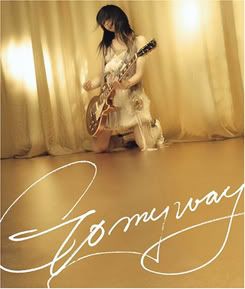 Hitomi Yaida
*Go My Way*
>>SINGLE<<
Japanese, Rock
March/15/06
TRACK LISTING
OFFICIAL WEBSITE

COMMENT
- This popular JPOP sensation is finally back!

DOWNLOAD > Choose your mirror (do not right click and "save as" on link)
- Mirror
- Mirror 2




>>>***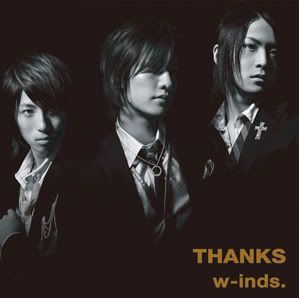 W-inds
*THANKS*
>>ALBUM<<
Japanese, Pop
March/15/06
TRACK LISTING
OFFICIAL WEBSITE

DOWNLOAD > Choose your mirror (do not right click and "save as" on link)
- Mirror
- Mirror 2
- Download Songs One At A Time Here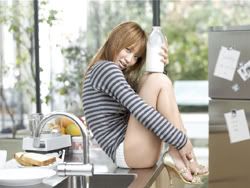 Koda Kumi
*Best ~Second Session~*
>>ALBUM<<
Japanese, Pop
March/8/06
TRACK LISTING
OFFICIAL WEBSITE

COMMENT
- The album reached the #1 spot with 983,000 copies sold in the first week. This is the most recent album that surpassed the 900,000 mark in its first week of sales after Ken Hirai's "UTABAKA: Single Collection" in December 2005 and the highest debut since Utada Hikaru's Single Collection Vol. 1, which was released on March 2004 and debuted with sales of 1,400,000.

DOWNLOAD > Choose your mirror (do not right click and "save as" on link)
- Mirror
- Mirror 2
- Download Songs One At A Time Here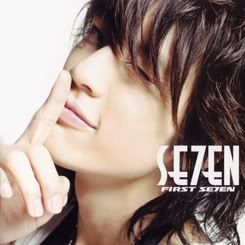 Se7en
*First Se7en~*
>>ALBUM<<
Japanese, R&B/Hip Hop
March/8/06
TRACK LISTING
OFFICIAL WEBSITE

COMMENT
- Well this is Se7en's FIRST Japanese album release! Se7en is actually a Korean Hip Hop/R&B Artist.

DOWNLOAD > Choose your mirror (do not right click and "save as" on link)
- Mirror
- Mirror 2
- Download Songs One At A Time Here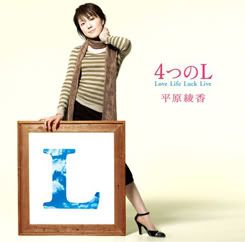 Ayaka Hirahara
*Love. Life. Luck. Live.*
>>ALBUM<<
Japanese, Pop
March/22/06
TRACK LISTING
OFFICIAL WEBSITE

DOWNLOAD > Choose your mirror (do not right click and "save as" on link)
- Mirror
- Mirror 2
- Download Songs One At A Time Here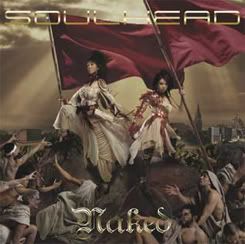 SOULHEAD
*Naked*
>>ALBUM<<
Japanese, Pop/R&B/Soul
March/8/06
TRACK LISTING
OFFICIAL WEBSITE

DOWNLOAD > Choose your mirror (do not right click and "save as" on link)
- Mirror
- Mirror 2
- Download Songs One At A Time Here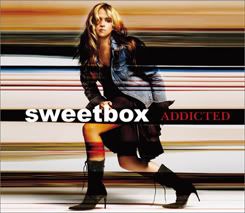 Sweetbox
*Addicted*
>>ALBUM<<
English, Pop
March/01/06
TRACK LISTING
OFFICIAL WEBSITE

DOWNLOAD > Choose your mirror (do not right click and "save as" on link)
- Mirror
- Mirror 2
- Download Songs One At A Time Here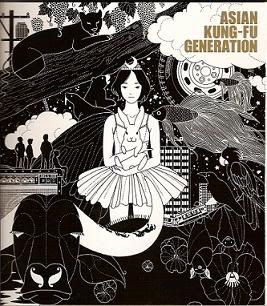 Asian Kung-Fu Generation
*Funclub*
>>ALBUM<<
English, Pop
March/15/06
TRACK LISTING
OFFICIAL WEBSITE

DOWNLOAD > Choose your mirror (do not right click and "save as" on link)
- Mirror
- Mirror 2
- Download Songs One At A Time Here


**Remember to comment after downloading** >>>






Wait! Before you leave, check out a list of artists that will be available for download in APRIL!

+ Maki Yano
+ Nami Tamaki
+ As
+ Cry & Feel It
+ Jun Shibata
+ Mink
+ Yuko Ando
+ ZONE
+ Ai Otsuka
+ Mai
+ Puffy
+ Soran Happies to Neko Hiroshi
+ Ai Takaoka
+ HIGH and MIGHTY COLOR
+ Miyuki Hatakeyama